Nothing happens nothing changes, especially if you are not happy with your current day job. How many times have you said to yourself…there has to be a better way. Until you decide to take action, nothing happens nothing changes.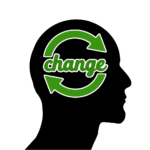 The last time you had a great idea for starting a business online, did you tell your spouse, friend or co-worker about it…and got nothing but strange looks about your idea?
They say man you're crazy.
In addition to the "look" you might also be told that it can't be done, the economy is bad. You don't have the skills or that is only for certain people and nobody would buy it.
They find all kinds of negative things to warn you about.
They are the dream killers!
It takes a lot a effort to ignore the dream killers. Sure, your spouse tells you that they love you and don't want you to make a mistake. They always point out someone else's business failure, that great idea didn't work either.
Besides, they're only looking out for your best interest and they do not want the same thing to happen to you.
What if you look at their lives?
Guaranteed you're going to find that they have no dreams or visions at all. And at the risk of hurting some feelings, may have never had an original thought. They fear doing anything new that requires leaving their comfort zone.
Who knows, maybe they tried to fulfill their own dreams once or twice at some point.
However, they quit. They have settled for less than what they wanted and have become bitter and pessimistic.
So what's going to happen to you if you let these people kill your dreams?
You will continue to go to your day job like a good employee and have no desire to achieve. You will give up at the first obstacle and become negative and defeated.
You will lose hope that anything can change and you will be right! Nothing will change with that kind of mindset.
Nothing happens nothing changes.
As in all aspects of life; relationships, health or business, it is up to you to empower yourself and achieve your dreams.
If you quit, you lose the opportunity to enrich your life. Then you cannot blame anyone else. You will become your own dream killer.
Here's a free book (just pay shipping) that can help you find yourself and realize your true calling in life.